Christmas is an insanely hectic time of year…you've got to decorate your living space, shop for your loved ones, finish a ton of work in time for the holiday break, get all your videos and blog posts in time for Christmas…(well, that last one's applicable to me)
That said, I hope you see this video as a Christmas present from me to you (instead of a very late video that came out right smack on Christmas day! 🙈)
For this video, I'll be sharing a speed animation of how I made the Christmas filter for Hallmark eCards for the GIPHY CAM app! 

To make your own animated Christmas greeting card like this, just download the GIPHY CAM app, or visit Hallmark eCard's website to make one from your desktop.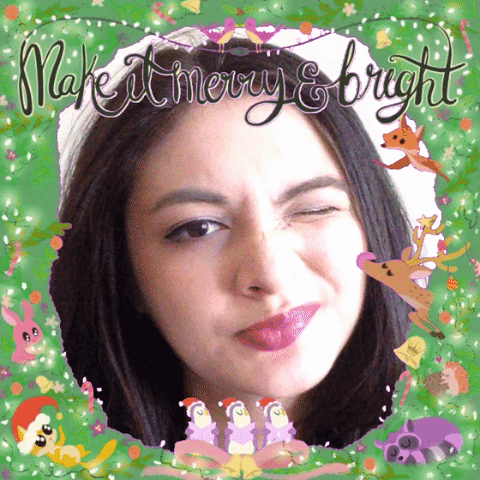 The Christmas filter that I designed doesn't include the bear in the GIPHY CAM app version, but it has the bear in the Hallmark eCards website version

I hope you enjoyed watching how this filter was animated, and that you're having a joyous holiday celebration!
(PS. Be sure to enter my Christmas giveaway with Design Cuts HERE! It's open internationally, deadline for entries is on Dec 29)